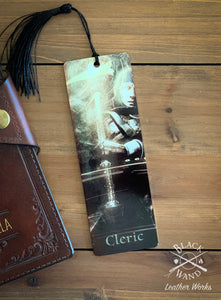 Do people even read books anymore? Yes, of course they do! Particularly those of us that love tabletop gaming and have stacks of manuals and modules.
Measure 2"x6", this ultra thin, richly colored metal bookmark will help you keep your place in style. Super fun tassle included.
*Image printed on one side.