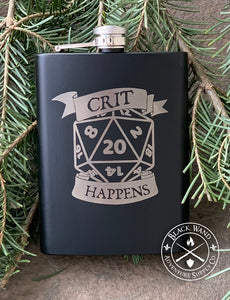 Forged by the elves, this 8 oz stainless steel flask is essential gear for even the most stalwart adventurer. This item features a screw on cap to ensure the contents remain tightly enclosed and a double wall construction for maximum insulation.

While you'll have to supply your own beverage, this flask may temporarily increase your luck with each swig.* 


*Probably not really, though.